The Good News according to the Jews

Jewish Messianic Conference

Rabbi Itzhak Shapira
Saturday 3th November 2018
What is the Good News?
Who was send to bring the Good News?
What is the difference between the Good News and what is preached today?
Join Rabbi Itzhak Shapira through an intense study of Judaism, the words of the Torah and the Prophets.
---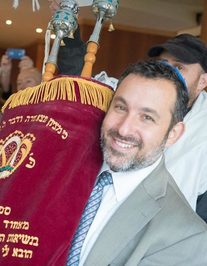 Rabbi Itzhak Shapira was born as a to a sefardic Jewish home in Israel and grew up in a traditional Jewish family. After years of studying rabbinic texts, he found the Messiah of Israel in the Hebrew Scriptures. Being the author of "The Return of the Kosher Pig" and the founder and leader of the organization "Ahavat Ammi" (translated: The love of my people) as well as the Yeshivat Shuvu Rabbi Shapira invest himself for the Restoration of Yeshua (Jesus) to the Jewish people.

---
Video and Audio from the Conference